TRAVEL REQUIREMENTS TO VISIT PARADISE
Effective August 6, 2021, a Covid-19 PCR or Rapid Antigen test is required for entry in Bahamas. The test should be administered within five (5) days of your arrival date and taken to the airport. Learn more about new testing requirements: To apply for your travel visa, visit
www.travel.gov.bs
If already in Bahamas, wishing to visit the Cay, and not inoculated, then a Covid PCR test is required and should be taken within 3 days of visiting the Cay. The negative test results must be presented, before or upon the day of arrival.
If a rapid antigen test is required to return to your country of origin, this can be administered on the Cay. A voucher should be purchased on
www.travel.gov.bs
and shown to the nurse, who will then administer the test at a rate of US$50 pp, cash only. Test results available within 30 mins. Prices vary if one is not vaccinated.
Experience the Wild Beauty of The Bahamas
A private island off the world's third largest barrier reef, Kamalame is the perfect escape for barefoot beachcombers and ocean adventurers.
Overwater Spa
Overwater Spa
The Bahamas' only overwater spa, The Spa at Kamalame Cay is the perfect refuge from the fast-paced, high stress world of today - a place to concentrate on restoring and rejuvenating body, mind and soul.
Explore
"
Boat out on the open waters to fish for snapper and grouper; then head to the kitchen where the chef will cook your catch for dinner...
— SELF MAGAZINE
"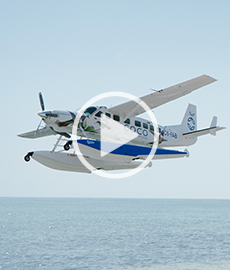 HELLO COCO!
Travel from Nassau to Kamalame Cay in style
Contact:
syoung@flycocobahama.com
to reserve
Learn more