TRAVEL REQUIREMENTS TO VISIT PARADISE
As of 20 September 2022, the COVID-19 testing requirement for entering The Bahamas has been eliminated.
All travellers, regardless of vaccination status, are no longer required to submit to pre-travel COVID-19 testing to enter the country.
Please note: COVID-19 testing is no longer required for persons travelling inter-island (domestic) within The Bahamas, regardless of COVID-19 vaccination status (unvaccinated or fully vaccinated).
For further details, please click Learn more.
The All-Natural
Beauty of Andros
Of the 700 islands in the Bahamas archipelago, only Andros offers such a wide range of truly untouched natural wonders. Its 2,300-square-mile limestone base is riddled with underwater caves that surface as blue holes. Sliced with endless waterways, the island's acres of mangrove-lined wetlands open onto bonefish flats and secluded beaches. One hundred miles deep, walled in coral, and teeming with whales, dolphin and marlin, the earth's third-largest barrier reef lies just off its east coast. Over 40 species of wild orchids and butterflies thrive in its dense mahogany and pine forests. Home to more than 200 endemic and migrating species of birds, Andros is one of the best birding locations in the Bahamas. Pink ibis, spoonbills, flamingos, hummingbirds, swallows, woodstars and rare Bahamian parrots number among its exotic sightings. Add a scattering of wild boars, land crabs and iguanas and you begin to appreciate the wonder of Andros' wildlife.
Andros Adventures
Scattered with pristine interior lakes and creeks, Andros is one of the largest tracts of uncultivated land in the Western Hemisphere. Exploring the island's unique terrain, an endless adventure of nature trails, waterways and reefs, reveals a fascinating array of tropical plants, birds and sea life. Forfar Field Station in Blanket Sound, an international research facility for studies in tropical ecology and marine biology, offers guided inland nature hikes.
"
Along with complete seclusion, Kamalame Cay resonates romance, elegance and adventure.
— Islands Magazine
"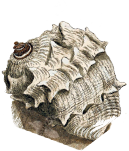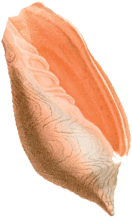 Life By The Sea
The island's population of just 5,000 residents reside in the seaside hamlets of Nicholls Town, Andros Town and Fresh Creek. Red Bays, a remote settlement, is named after the tribe of Seminole Indians that founded it in the 1840s. Connected to the mainland by a causeway, it offers a glimpse of old-fashioned village life with descendants of the ancient tribe practising traditional fishing, sponge harvesting, woodcarving and basket weaving.