TRAVEL REQUIREMENTS TO VISIT PARADISE
If already in Bahamas, wishing to visit the Cay, and not inoculated, then the Covid PCR test is required and should be taken within 3 days of visiting the Cay. If already in Bahamas, wishing to visit the Cay, and you have been Covid -19 vaccinated, a Rapid Antigen test is required and should be taken within 3 days of visiting the Cay. The negative test results must be presented, before or upon the day of arrival. Proof of vaccination is also required.
If you require a Rapid Antigen test, prior to departing the resort, please pay for the voucher online ( $25 usd pp) for each person to take the test.
www.travel.gov.bs
The proof of voucher must be shown to the nurse, when your appointment is scheduled by the Concierge team on the Cay. The rapid test costs $50 usd per person and the results are returned in 30 minutes and uploaded to your travel visa portal online. You can keep the results on your cell phone. Cash, visa, mastercard accepted.
Drinks & Dining on the Cay
Known for its imaginative, ever-changing menus of seasonal, Asian-accented Bahamian cuisine and its gracious, wine-splashed vibe, gourmet cuisine and good times are central to the Kamalame experience.
The Great House, The Grove, Monkey Bar, or Tiki Beach & Beach Club; the island's culinary program is centred on fresh regional ingredients, epicurean flair, and gracious service. Menus change daily and feature local seafood and fowl, top tier imported game, and farm-fresh produce. Homemade pastries and breads are baked on site, spring water is filtered via reverse osmosis, and—dedicated to sustainability and protecting the Great Barrier Reef, just offshore—Kamalame serves only mature, in- season seafood.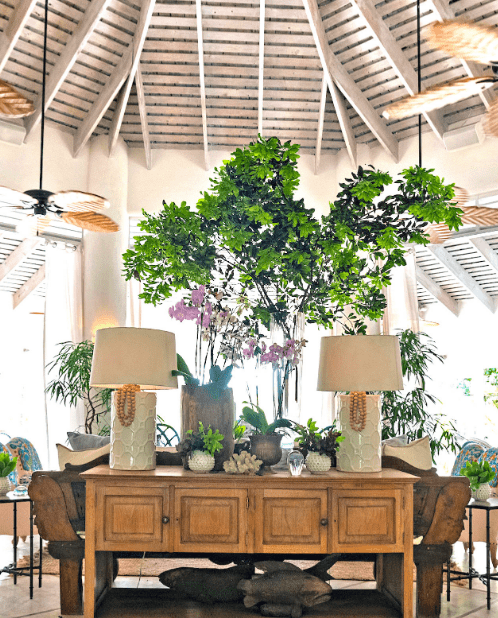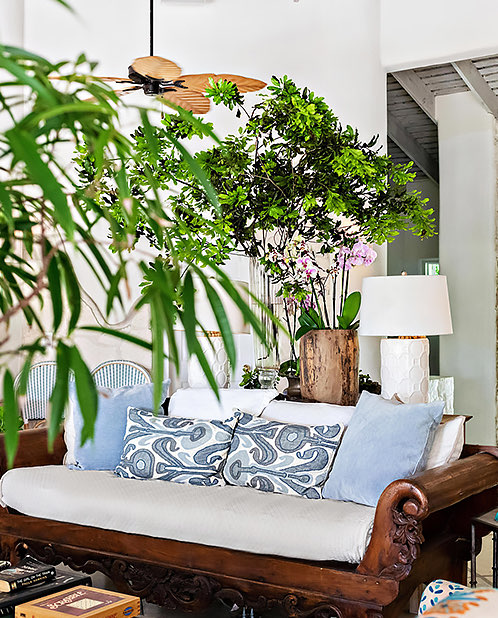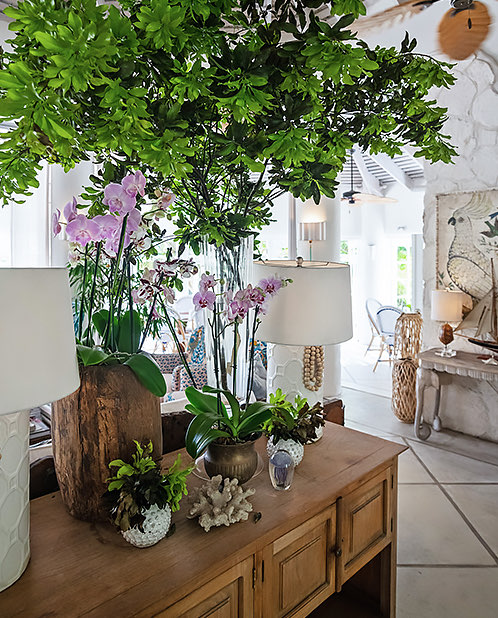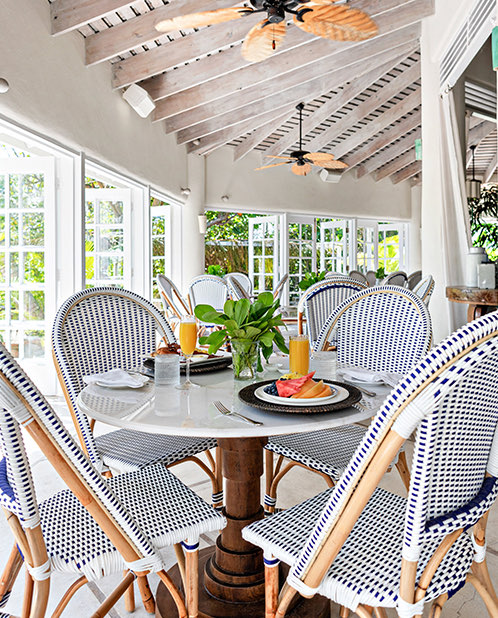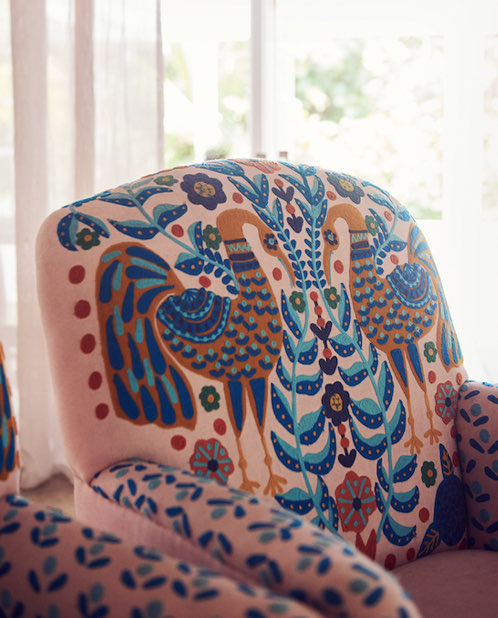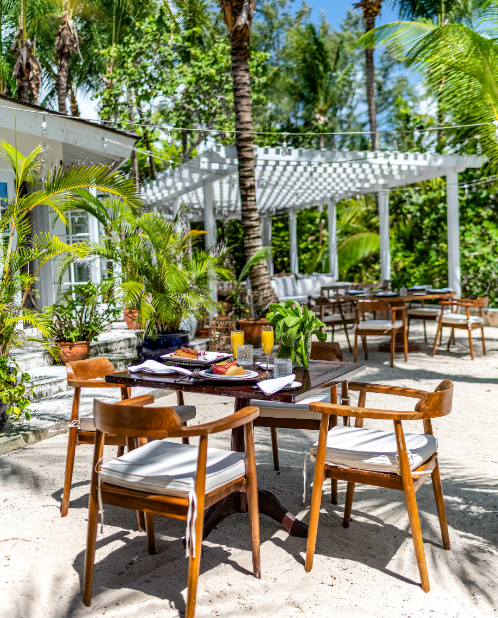 The Great House
Wrapped in French doors and sheltered in a lush garden overlooking the ocean, Kamalame's West Indies style Great House is a central gathering place. Meals are served indoors, fans whirling overhead, or al fresco, on the sand-floor terrace. Menus change daily—classic breakfast, languid lunch and afternoon snacks, through fine dining, as the venue takes on a dressier, candle-lit turn at sunset.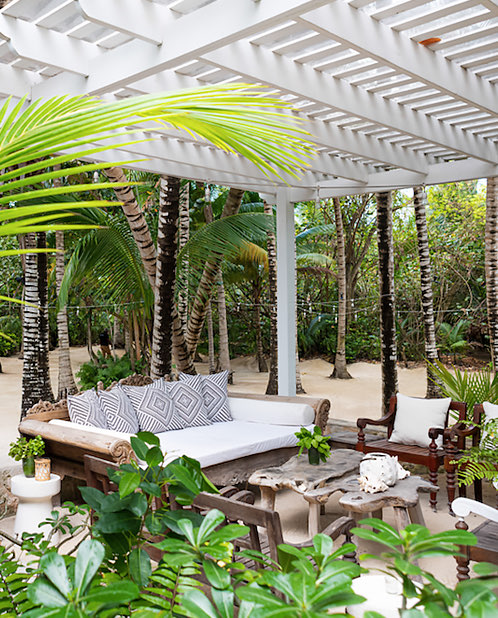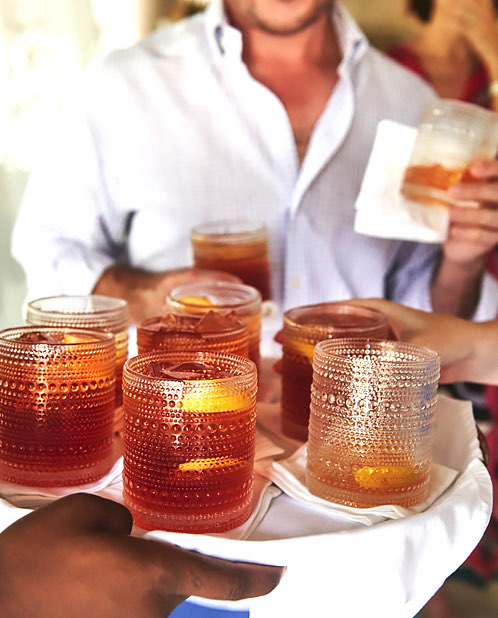 The Lounge
Just off the Great House, the sand floor, ocean-view Lounge is edged by lush jungle foliage. Shaded and sheltered by a rainproof portico and scattered with generous daybeds and throw pillows, it's the perfect daytime spot to relax with a book and a glass of wine, play backgammon or Scrabble with friends, while in the evening, lanterns and candles lit, it morphs into a pre- and post- dinner cocktail party.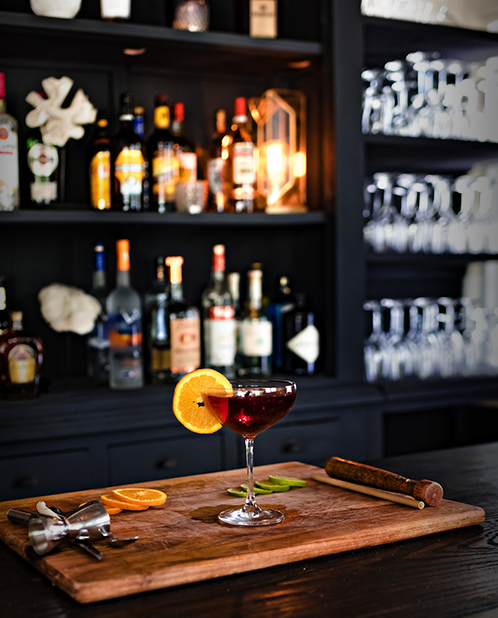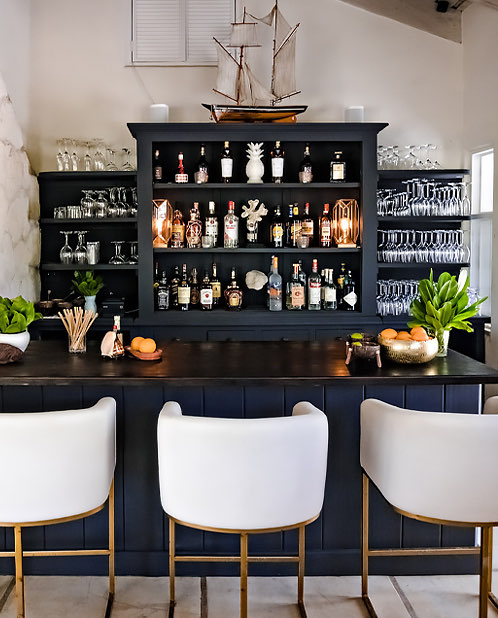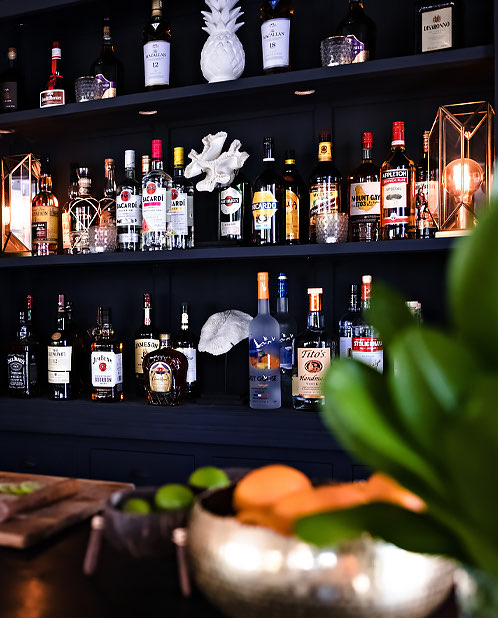 Monkey Bar
The hotel's intimate watering hole takes its theme from design legend Tony Duquette whose 'More is More' maxim, informed not only his lavish interiors but also his gift for entertaining friends in high style. Stocked with excellent wine, champagnes, spirits, and signature drinks, we hope you'll honour the ebullient spirit of Mr. Duquette by enjoying too many cocktails and having a marvelous time.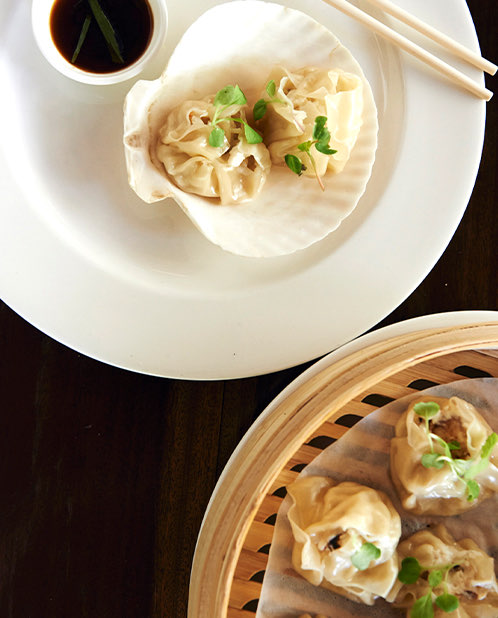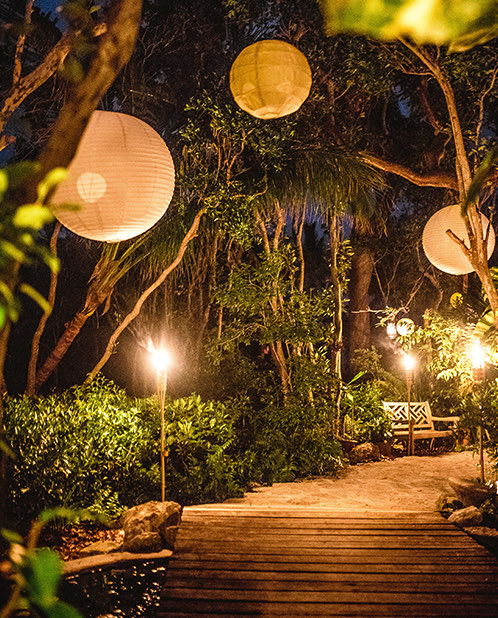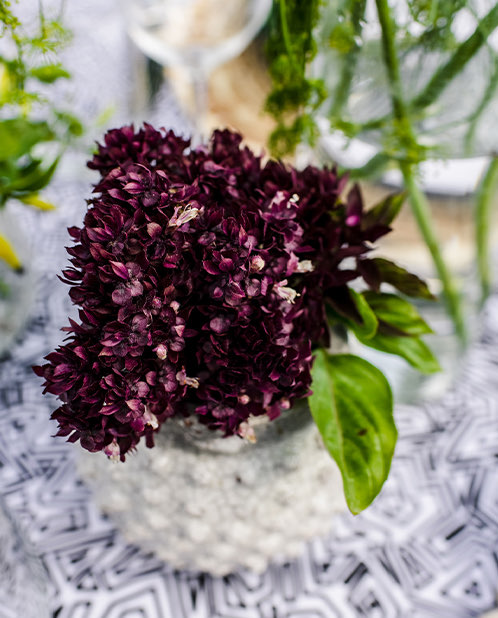 The Grove
Kamalame's Asian restaurant reflects the owner's heritage—Brian Hew is Jamaican-Chinese—and the family's love for the region's cuisine. Lemongrass, coconut milk, ginger, sesame oil, the menus at our al fresco, palm grove restaurant are focused on the classic flavours of The Orient and served family-style on shared platters. Casual lunch, or romantic table for two, The Grove gives the classic flavours of the Far East a modern spin.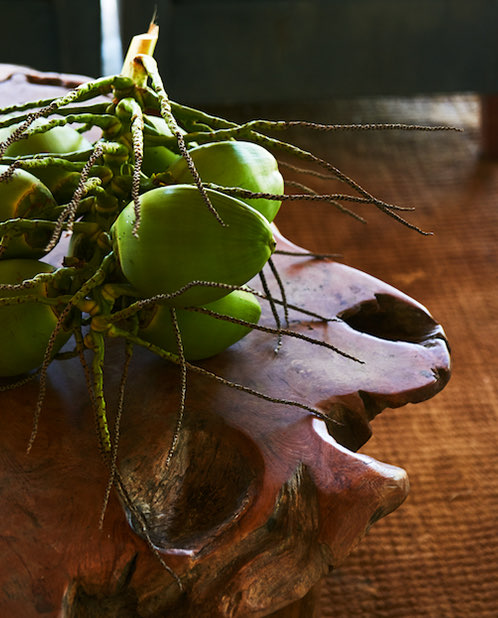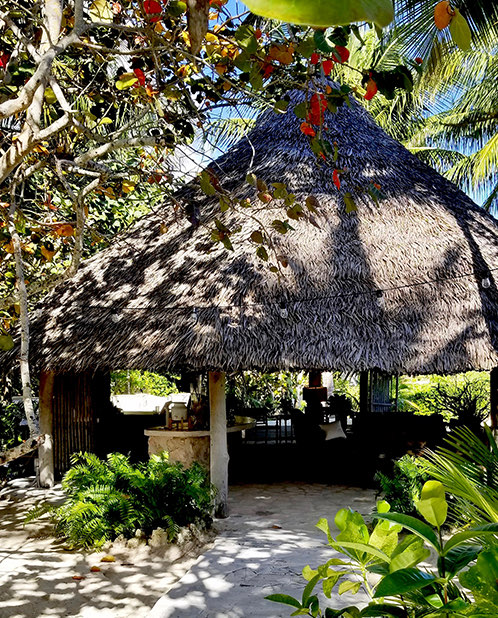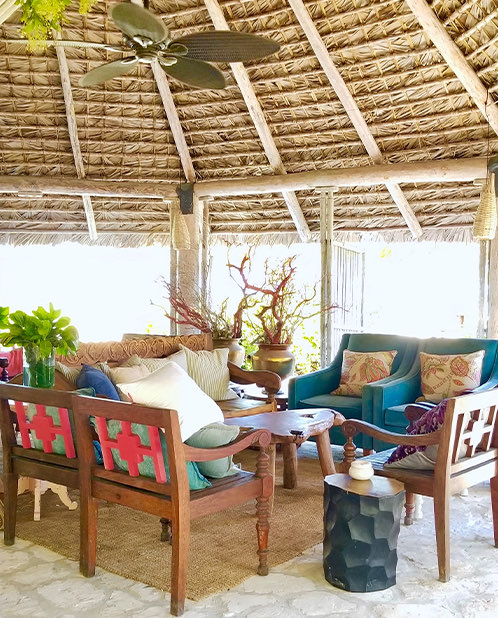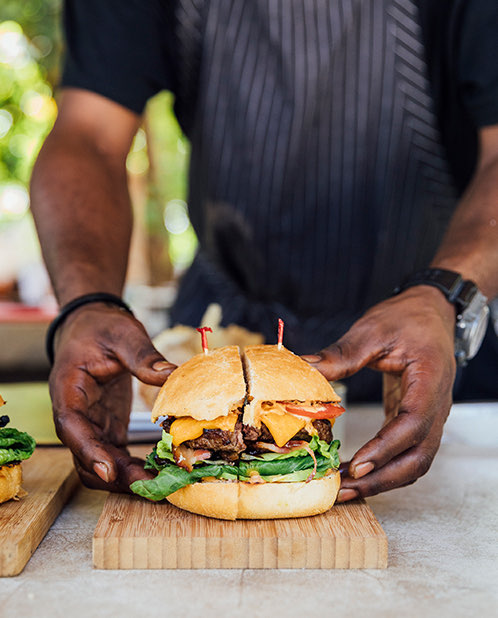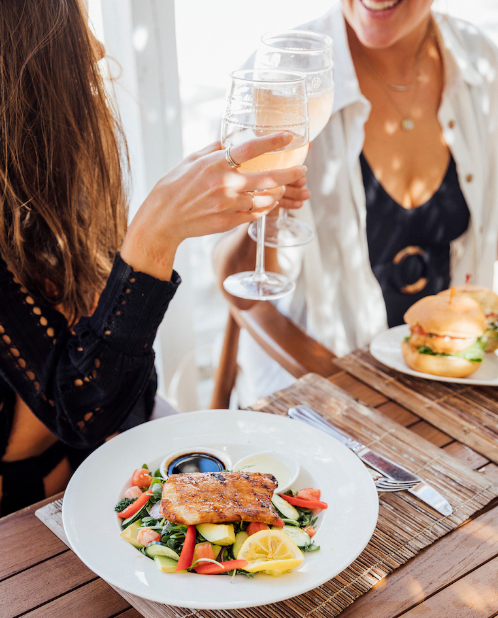 Tiki Bar & Beach Club
Overlooking a vast expanse of white sand beach, just off the island's freshwater pool, the Tiki Bar & Beach Club serves a casual menu. Outfitted with an outdoor kitchen and grill, full bar, and shaded seaside loggia, the island's buzzy daytime social hub is just 40 minutes by boat from Nassau and the favoured island outpost for denizens of Lyford Cay, The Rosewood Hotel, or The Albany, with whom Kamalame shares membership privileges.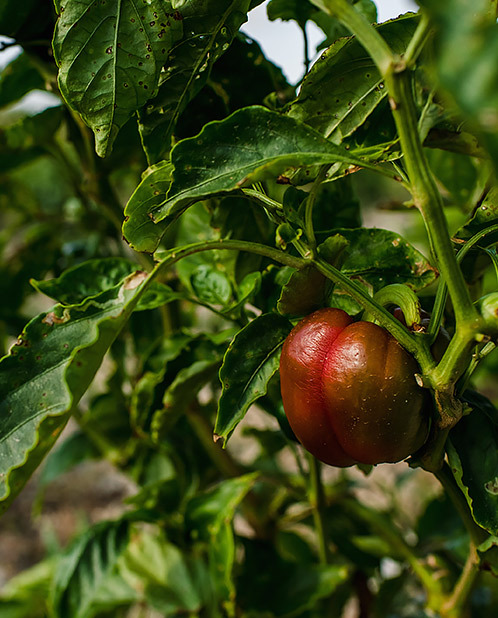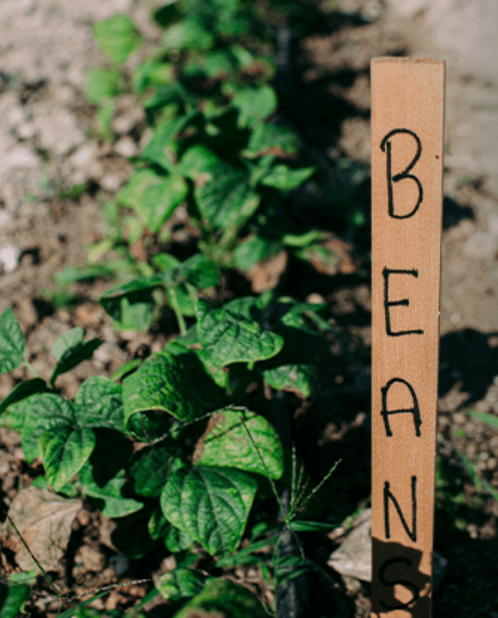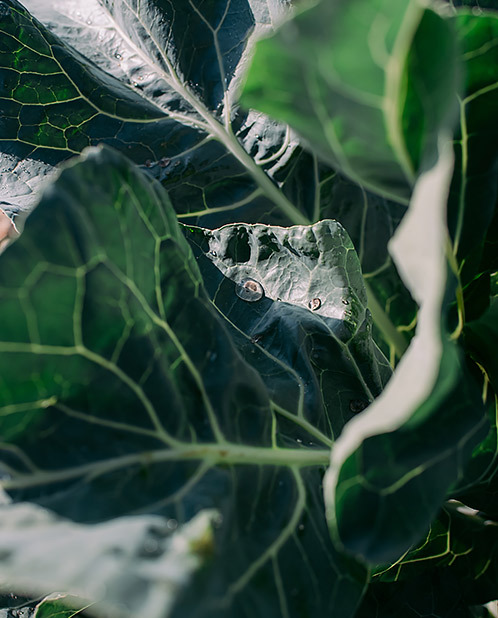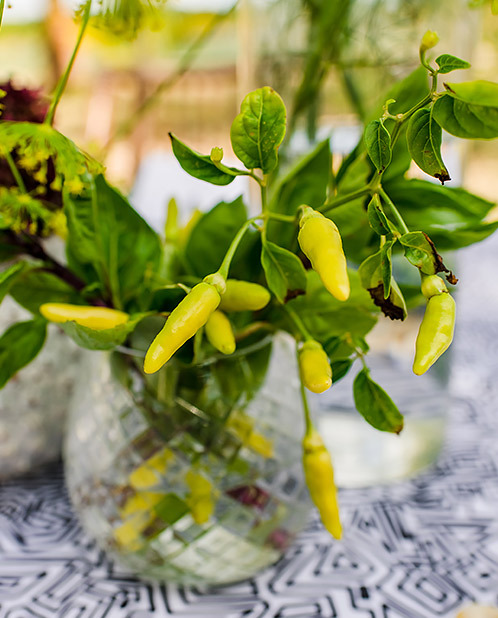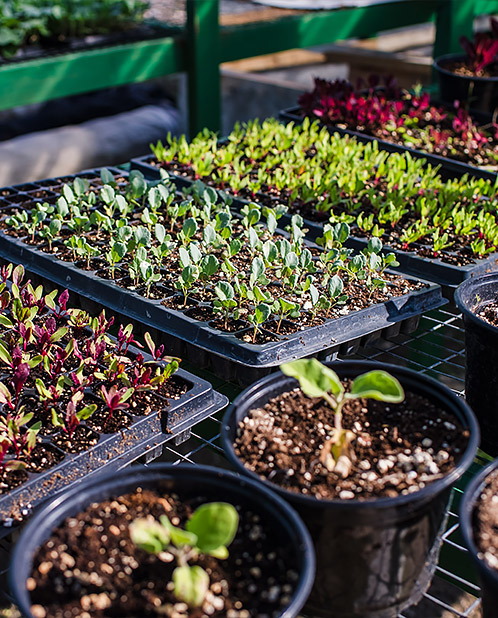 The Farm
Committed to being self-sufficient and sustainable, Kamalame flies in as little as possible and is mainly stocked by our farm on neighbouring Andros island. Home to 'Cluckingham Palace', which provides the cay with free-range, hormone-free chickens and eggs, this 200-acre estate offers a steady harvest of fresh produce: greens and aubergines, cucumbers, tomatoes, melons, squash, chilies, peppers, herbs, and more. With a vast palm grove that supplies Kamalame's organic coconut water, this is also the site of some of the island's special, Farm-to-Table, culinary events.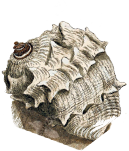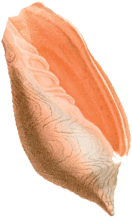 Kamalame Meal Plan
STANDARD SUITE
Includes a daily continental breakfast basket delivered to your door. All other food and beverage from all restaurants or bars, are billed a la carte, and will attract taxes and gratuities. In-room mini bar items are additional.
GUEST OF HOUSE
Includes a daily continental breakfast basket delivered to your accommodation, stocked in- room mini bar and all other unlimited meals, beverages, spirits and house wines from all restaurants or bars. Cellar wines and champagnes are available but not included. The Guest of House plan is additional to the Standard Suite rate and priced nightly at $225 per adult and $98 per child. Prices attract 32% taxes and gratuities.
Select Standard Suite or Guest of House meal plan, when reserving your accommodation. Guests may upgrade to the Guest of House meal plan, even on the day of arrival.