Kamalame Cay's Culinary Edge
Gathering at the terrace-wrapped Great House for wine paired meals or lounging by the waterfront Tiki Bar, imaginative, beautifully presented cuisine is central to the Kamalame experience.
The Great House
Lined in art, books, and antiques, the island's main restaurant, lounge, and bar is one of the island's central gathering places. Offering one of the finest dining programs in the Bahamas, the Great House serves breakfast and dinner with specials added daily to showcase fresh fish and seafood, top-tier imported game and fowl, and locally sourced produce and tropical fruit.
Seriously good South Asian accented Bahamian cuisine.
— CONDE NAST TRAVELLER
Tiki Bar & Beach Grill
Tucked in a lush palm grove overlooking the island's white sand beach, the thatch-roofed Tiki Bar & Beach Club is adjacent to Kamalame's chaise-lined freshwater pool and opens daily for lunch time service ( weather permitting). With seating areas scattered around a fully stocked bar, open grill, and shaded seaside loggia, it's perfect for al fresco dining, cocktails and private events.
Tiki Bar
Great House
A Toast To Lunch
Join a lively crowd of friends, family, hotel guests, and Nassau swells who boat over for the day for The Bahamas' most talked-about lunch.
Learn More
"
Kamalame is for those whose idea of paradise is a private island stocked with good champagne where a sarong counts as 'dressed' for dinner.
— Forbes
"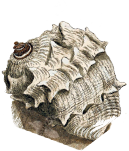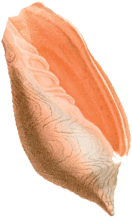 Kamalame Meal Plan
STANDARD SUITE
Includes a daily continental breakfast basket delivered to your door. All other food and beverage from The Great House and Tiki Bar is billed a la carte, exclusive of taxes and gratuities. In-room mini bar items and some activities are additional.
GUEST OF HOUSE
Includes a daily continental breakfast basket delivered to your accommodation, stocked in- room mini bar and all other unlimited meals, beverages, spirits and house wines from The Great House or Tiki Bar. Cellar wines and champagnes are available but not included. The guest of house plan is additional to the Standard suite rate and priced nightly at $225 per adult and $98 per child. Prices attract 32% taxes and gratuities.
Reserve your choice of meal plan at time of reservation.